Picton Newcomers Network
Upcoming Events in Picton
Join us to get notified of future events
About us
Picton is picturesque waterfront town in the Marlborough Sounds. It is Marlborough's main commercial port and provides access to Queen Charlotte Sound and the Marlborough Sounds.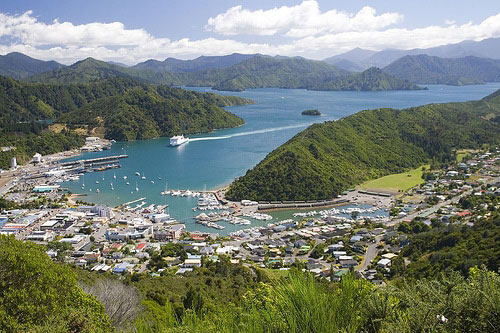 Our Coordinator: Cathy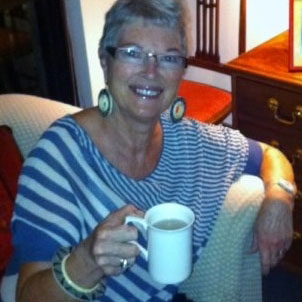 Hi, I'm Cathy. Picton was our holiday destination and with our four children we enjoyed all the Marlborough Sounds attractions, particularly on the water. Now my husband David and I are happily living here permanently and enjoying the relaxed laid back lifestyle – so do our family and numerous grandchildren when they visit from Australia. Our married daughter lives a few streets away from us. How awesome is that?
As a family, we've enjoyed working with various groups of volunteers in a school in Tonga to help out with renovations, classroom teaching and activities. Singing with the Picton Acappella Belles is a favourite pastime, particularly over Christmas when we entertain arriving and departing passengers at the ferry terminal.
Involvement in a local church community is most rewarding for me as well as travel, and we love exploring our beautiful country in our recently renovated caravan.
Picton Newcomers started in December 2014 and since then I've never failed to be excited at the possibilities of welcoming newcomers into our thriving small community of diverse cultures, as they seek to settle into a new life here.
I look forward very much to meeting you.
PS: Here are some of the things you could participate in!
International or themed pot luck dinners (you bring your favourite dish)
Coffee & Chat monthly @ Seabreeze Café on the waterfront (down by the piano)
Movie Nights during the winter
Christmas coffee morning
Sundowners @ Café Cortado 5 – 6 pm each Friday (some of us stay to eat from their varied menu)
See what we've been up to
Please send us your Picton Newcomer Event photos and we will add them to our gallery.
Gallery is loading. Please wait. Javascript will need to be enabled to view it.