Blog
New Zealand Newcomers Network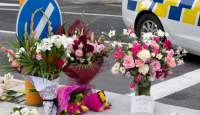 In the aftermath of the extremely sad and sickening attacks in the 2 mosques in Christchurch on Friday, 15 March 2019 it is time to share a few words.
For something like this to happen in this peaceful country and to our peace loving Muslim community and all the beautiful humans that were in their sanctuary of peace and contemplation is really a difficult thing to understand and cope with.
NZ Newcomers work is to socially connect and bridge cultural, religious, ethnic, human diversity and celebrate it by welcoming and weaving all the threads together – this work has never been as important as now.
We need to reach out to all our Muslim sisters and brothers and let them know that we care and deeply feel for their devastating losses and pain, and that we will do all we can to support, to care and to include everyone as part of the healing process.Kia kaha to all of Aotearoa New Zealand – Let's be strong together, let's all reach out to comfort each other and let each other know that all lives are incredibly precious.
This country is a place of diversity and inclusion and a good home for everyone willing to embrace the principles of kindness, justice and tolerance.
We will do all we can to support this and work hard to ensure that hatred – of religious, ethnic, gender diversity – will never have the space to exist and grow in our beautiful and peaceful country.In peace,
New Zealand Newcomers Network/
An initiative of Multicultural New Zealand